ABOUT US
Moving Spirit Pilates 
You Matter. How You Move Matters.
At Moving Spirit Pilates, we believe that moving well is about a whole lot more than just muscle. When we can move with ease, new possibilities open up for what we can enjoy and accomplish in our lives. We create Pilates and movement programs with a personal focus, highlighting education and accountability with the support to maximize follow-through and optimize results. We are continually growing; building a community for fitness and movement training that is client-focused and holds whole-person wellness at its core. We support YOU in doing what YOU love best.
The Moving Spirit Team
Our team is small but mighty! Our teachers are career Pilates & movement professionals with decades of specialized training and experience working with clients in fitness, rehab and elite performance. Beyond the exercise itself, we believe the key to success is in connecting with you to discover how best we can support you in reaching your goals.
Susannah Steers
Owner, Moving Spirit Pilates
Pilates & Integrated Movement Specialist
Susannah's first foray into Pilates came as a dancer in Montreal in the late 1980's. After she  moved to Vancouver in the early nineties, Pilates proved to be the best remedy for her knees, which had been trashed after years of misuse. She went on to certify as a Pilates teacher at the Dianne Miller Pilates Centre in 1996. Over the years, Susannah continued her study of the Pilates method with Pilates elders and industry-leading master teachers. In 2002, Moving Spirit Pilates was officially born. Seeking a still deeper understanding of the body in motion, she continued to study with practitioners on the forward edge of their fields in movement, medicine, physical conditioning, bodywork and therapy. In 2016, Susannah completed a Clinical Mentorship in the Integrated Systems Model with Diane Lee, PT; improving assessment skills and learning to identify and prioritize drivers of dysfunction in the body to support more accurate exercise intervention.  Susannah loves to support people in overcoming challenges, and in discovering the power, the freedom and the unmitigated joy of their own bodies in motion.
Susannah is also a speaker and workshop facilitator, providing keynotes, teacher training and professional continuing education at Pilates studios, fitness conventions, and multi-disciplinary health events. Among these: Vancouver Coastal Health/Fraser Health Physiotherapy Education Day, The Vancouver Wellness Show, City of Ottawa Fitness Continuing Education Conference, Association of Complementary & Integrative Physicians of BC, National Dance Association Conference (USA) – Best Practices, and more.
Susannah is co-host and co-producer of  the "Small Conversations for a Better World" podcast with her friend and colleague, physiotherapist Gillian McCormick. In this interview-style podcast, Susannah and Gillian aim to explore the question, "what is health?' They talk to experts, influencers and thought-leaders about the incredibly vast array of factors that influence health for individuals, families, communities and the planet. Tune in and join the conversation! Find the show on all your favourite podcast platforms.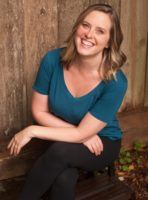 Allison Birt
PMA Certified Pilates Teacher
Franklin Method Educator
After a series of injuries prompted her to reconsider a career in dance, Allison Birt transformed her passion for movement as an art into a passion for movement as medicine. In 2001, she began learning to teach Pilates from Dianne Miller, teaching in her studio (Vancouver Pilates Centre) until 2016. A perennial student, Allison has learned from and studied the repertoire of multiple first generation Pilates teachers including Ron Fletcher, Kathleen Stanford Grant, and Mary Bowen. Allison is also a Franklin Method Educator, adept at applying mental imagery techniques to embodied anatomy to create lasting positive change in the mind and body. She loves to collaborate with students to help them discover movement resolutions that will maximize their physical potential so that they can move through their lives with as much ease and joy as possible.
For more about Allison, check out  "A Conversation with Allison Birt." 
Elsa van der Merwe 
Pilates Teacher 
Elsa has always enjoyed the mental and physical benefits of an active lifestyle. She spent many hours behind a desk in her occupation as a designer. She always looked forward to activities such as running, hiking cycling and climbing as a way to help her cope with the many hours of stressful deadlines and sitting. All this came to a halt in 2014. She developed a recurring shoulder injury because of poor posture and imbalanced muscle development. After much pain, frustration and many specialist appointments, she finally discovered the rehabilitating power of the Pilates Method.
Along with healing her shoulder injury, Elsa soon noticed her whole body strengthening and her mobility improving in ways she did not know was possible for her. It created a balance in her body unlike any other sport she had done before. She noticed the mental benefits: a better connection to herself, improved proprioception, and an awareness of her breath.
Elsa started Pilates with the goal of rehabilitating an injury. She ended up with a stronger, more uniformly developed body, relieved stress and anxiety, improved confidence, and am ore energetic and positive approach to life.
Elsa noticed how common it is for people to suffer unnecessary pain and discomfort due to poor posture and muscular imbalance. She felt inspired to share the Pilates Method with others. In 2015 she did a Mat Work Course with the Pilates Academy in South Africa, her home country In 2017 she did her Pilates apparatus training through National Pilates Training in Melbourne, Australia. She then moved to Vancouver, where she continues teaching and learning.
Elsa stays motivated as an instructor by the transformation she sees in herself and her clients, and how it improves all aspects of daily life. She strongly believes that through regular Pilates practice, you can improve your health, reduce stress and tension, and be better equipped to meet the complex problems of modern living.  When Elsa is not in the studio, you'll find her hiking, running or rock climbing. She also enjoys travelling, being creative and spending time outdoors.
Sarah McLennan 
Guest Virtual Pilates Mat Teacher
Sarah McLennan is a dance artist based out of Toronto, Ontario and graduate of the performance dance program at Ryerson University. Sarah was introduced to the classical Pilates method throughout her dance training, but only in her university career discovered Pilates as a tool for cross training and rehabilitation. Having completed the Mat and Reformer Teacher Training Program at the Mindful Movement Centre under the direction of Leslie Parker, Sarah's movement practice strives to empower movers to strengthen and care for their bodies. As a Pilates practitioner, Sarah has had the privilege to teach at various different studios in the Toronto area including the Mindful Movement Centre, Body Mason, Totum Life Science, and Studio Blue. Further, Sarah has been a guest teacher for different programming for children: teaching refugee children at a shelter as well as coaching young dancers at a professional dance training program. With an interest in anatomy, Sarah is fascinated by the practice of movement as a rehabilitative tool and loves developing movement practices to support bodies moving towards independent, healthy lifestyles.
Sarah is currently living in Kingston, Ontario and pursuing her Masters in Occupational Therapy.  She will be guest teaching in our 2021-2022 season. Watch your email and our social media channels for announcements about her upcoming classes!