ABOUT US
Moving Spirit Pilates 
You Matter. How You Move Matters.
At Moving Spirit Pilates, we believe that moving well is about a whole lot more than just muscle. When we can move with ease, new possibilities open up for what we can enjoy and accomplish in our lives. We create Pilates and movement programs with a personal focus, highlighting education and accountability with the support to maximize follow-through and optimize results. We are continually growing; building a community for fitness and movement training that is client-focused and holds whole-person wellness at its core. We support YOU in doing what YOU love best.
The Moving Spirit Team
Our team is small but mighty! Our teachers are career Pilates professionals with decades of specialized training and experience working with clients in fitness, rehab and elite performance.

Susannah Steers
Owner, Moving Spirit Pilates
Pilates & Integrated Movement Specialist
Susannah's first foray into Pilates came as a dancer in Montreal in the late 1980's. After she  moved to Vancouver in the early nineties, Pilates proved to be the best remedy for her knees, which had been trashed after years of misuse. She went on to certify as a Pilates teacher at the Dianne Miller Pilates Centre in 1996. Over the years, Susannah continued her study of the Pilates method with Pilates elders and industry-leading master teachers. Seeking a still deeper understanding of the body in motion, she continued to study with practitioners on the forward edge of their fields in movement, medicine, physical conditioning, bodywork and therapy. In 2016, Susannah completed a Clinical Mentorship in the Integrated Systems Model with Diane Lee, PT; improving assessment skills and learning to identify and prioritize drivers of dysfunction to support more accurate exercise intervention. Susannah is thrilled to support people in overcoming challenges, and in discovering the power, the joy and the freedom of their own bodies in motion.
In addition to her movement work with clients, Susannah is a speaker and workshop facilitator, providing  keynotes, teacher training and professional continuing education at Pilates studios, fitness conventions, and multi-disciplinary health events. Among these: Vancouver Coastal Health Physiotherapy Education Day, The Vancouver Wellness Show, City of Ottawa Fitness Continuing Education Conference, Association of Complementary & Integrative Physicians of BC, National Dance Association Conference (USA) – Best Practices, and more. In 2010, Susannah hosted her own weekly Internet radio show, called "Alive! Bodies in Motion" on Voice America. She interviewed athletes, industry leaders and experts about all aspects of fitness and movement. Among her guests: Thomas Myers, Eric Franklin, Peter Twist, Peggy Baker and Heather Ogden, Dr. Les Fehmi, Linda-Joy Lee and others.
In 2017, Susannah co-produced a workshop with Mary Gillespie (Integral Life Coach/Retired Nursing Education Consultant) called "Creating Connections." This full day workshop explored the process and introduced strategies for connecting to self and to others in an authentic way to support better working relationships and improved clinical outcomes. These workshops were attended by Pilates and yoga teachers, personal trainers, physiotherapists, massage therapists, nurse educators and other "helping" professionals.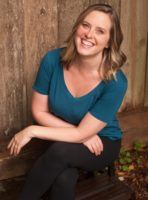 Allison Birt
PMA Certified Pilates Teacher
Franklin Method Educator
After a series of injuries prompted her to reconsider a career in dance, Allison Birt transformed her passion for movement as an art into a passion for movement as medicine. In 2001, she began learning to teach Pilates from Dianne Miller, teaching in her studio (Vancouver Pilates Centre) until 2016. A perennial student, Allison has learned from and studied the repertoire of multiple first generation Pilates teachers including Ron Fletcher, Kathleen Stanford Grant, and Mary Bowen. Allison is also a Franklin Method Educator, adept at applying mental imagery techniques to embodied anatomy to create lasting positive change in the mind and body. She loves to collaborate with students to help them discover movement resolutions that will maximize their physical potential so that they can move through their lives with as much ease and joy as possible.
For more about Allison, check out  "A Conversation with Allison Birt."