Events & Education
In addition to our Pilates and Integrated Movement programs, Moving Spirit hosts a wide spectrum of fun events and educational opportunities for our community. We focus on healthy bodies, minds, spirits and communities.
Keep your eyes on this space for what's coming up next!
Move From The Heart
A Franklin Method Workshop
with Allison Birt & Bev Maya
Monday, February 17, 2020 (Family Day)
10:30am-12:00pm
$40 + GST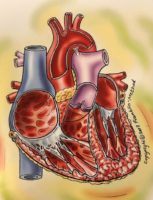 Did you know that your heart beats over 100,000 times per day? The wellness of this vital organ is essential to a healthy lifestyle. This workshop combines the cutting-edge exercise, motivation, and dynamic imagery of the Franklin Method with the healing power of plants to improve your circulation, movement, and overall well-being. Show your heart a little love by joining Franklin Method Educator Allison Birt and esteemed Medical Herbalist Bev Maya for a morning of heart healthy herbs, embodied anatomy, and gentle movement. 
We're HIRING! 
We are seeking a very special part-time Pilates teacher to join our team. We're looking for an instructor with exceptional skills, a great team spirit, a curious mind, and a warm and welcoming heart.
Education & Experience
Pilates certification from a recognized teacher training program
Minimum 4-5 yrs experience (after internship), with varied client populations: general fitness, rehab & therapy, elite performance
A Pilates sub-specialty (scoliosis, Neuro, pregnancy/post-partum) and/or teaching qualifications in other movement modalities are assets
Advanced reasoning skills to support teaching choices & client program development
Excellent communicator
Service-minded, empathetic & leads from the heart
Responsible, reliable and accountable
Must work well independently and as part of a team
Current First Aid and CPR
Responsibilities
Teach small group Pilates mat classes & reformer/apparatus classes
Teach private Pilates classes
Assess & evaluate movement challenges, structural issues and/or health conditions with a view to developing appropriate personalized Pilates programs for individuals
Communicate regularly with other team members regarding client programs and progress
Regular updates to digital client programs & files
Participation in special events at Moving Spirit
Use of Zen Planner software for bookings, attendance etc.
Must be available afternoons and early evenings and/or weekends
Benefits
Worksafe BC
Be a part of an experienced and growth-minded team
Periodic in-service training
Free personal workouts
Opportunities to provide classes, workshops and experiences in complementary modalities based on your own passion & expertise
Opportunities for collaboration with other instructors and/or community partners in creating innovative new programming
Job Type: Part-time
TESTIMONIALS