Events & Education
In addition to our Pilates and Integrated Movement programs, Moving Spirit hosts a wide spectrum of fun events and educational opportunities for our community. We focus on healthy bodies, minds, spirits and communities.
Keep your eyes on this space for what's coming up next! 
Coming Home to Your Power
With Self Leadership Coach & Consultant Ruth E. Andermatt
Thursday,September 26, 2019
7:00 – 8:30 pm
FREE
Join us for an evening of "Coming Home To Your Power" through Self Leadership. With Self Leadership we develop the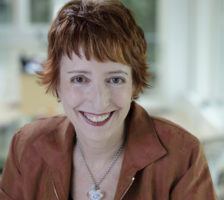 ability to go into a connection to our deeper resources of power so that when we venture out in the world, we lead effectively without compromising ourselves.
During the evening, explore:
Your real power lies within YOU, not outside of you
~   How to optimize access to this power on demand
Are you working too hard?
~   How to gain more impact with less effort
Quick, effective and immediate actions to integrate
~   There will be no change in your tomorrow if you don't start today.
About Ruth Andermatt

Andermatt Consulting Experience, Inc
At the age of 36, I was gripped by an intense thriving career and I began feeling like I was selling my soul to the devil. I was faced with a life-defining choice, accept a promotion and continue to move up the corporate ranks, or leave and strike out on my own to do work that felt more meaningful. It was abundantly clear to me that it was time to operate in a way that I knew was possible, engaging with others who were seeking to release old patterns and move into the life they were imagining.
I used to do everything humanly possible to avoid conflict until I was cracked wide open during a divorce. I had no idea how much my world would and could expand. I have learned to say "no" in a way that serves me and all that are involved, and most importantly I've learned to believe in what I know. I have come to understand that conflict is a natural part of human interaction, and when it is handled with respect, is healthy and is catalyst for a deeper connection.
While working at my first job out of university, in a physio department in a mental health facility, I learned how to meet patients where they were, and to support the whole person and not just the condition. With this ace up my sleeve, I excitedly switched gears into a business and I became a sales representative for Xerox in remote parts of BC, then onto positions of bigger responsibility and accountability, ultimately as the only female Director of Operations for Cantel Wireless, leading a staff of 70 to be the top sales district in the country.
When I left Cantel Wireless, I immersed myself in learning to work with Reiki energy and I began a practice of hands-on healing while operating a business consulting practice. In short order, it was apparent to me that my clients were yearning for the same thing that I was: the seamless integration of intellect, intuition and energetics with concrete, practical actions, so I merged my practices into Self Leadership Coaching & Consulting.
I graduated from the University of British Columbia with a Physical Education degree, specializing in sports coaching, where I attended on a hockey scholarship playing for the national level UBC Women's Ice Hockey Team. One of my most memorable experiences was being a volunteer coach for the dragon boat team "Abreast in A Boat" (for breast cancer survivors).
This is a free event, but space is limited. Pre-registration is required.
TESTIMONIALS