Events & Education
In addition to our Pilates and Integrated Movement programs, Moving Spirit hosts a wide spectrum of fun events and educational opportunities for our community. We focus on healthy bodies, minds, spirits and communities.
Keep your eyes on this space for what's coming up next! 
Intro to Franklin Method for Pilates and Yoga
Tuesday, August 13th, 2019 
7:00 – 8:30 pm
$30.00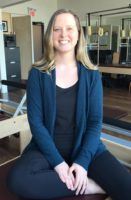 A regular Pilates or yoga practice is a valuable investment in your long term health and well-being. With the Franklin Method, you can enhance the benefits of your practice and blend them seamlessly into your daily life.
Using cutting edge, dynamic imagery and functional anatomy, the Franklin Method harnesses the transformative power of the mind to reduce tension while increasing confidence, freedom, coordination, and strength. It can be applied to any movement practice make your work out more pleasurable, efficient, and effective.
Join Moving Spirit's Allison Birt, PMA certified Pilates teacher and Franklin Method educator, for this informative and experiential evening. Introduce a whole new ease into your movement practice!
Space is limited.
TESTIMONIALS